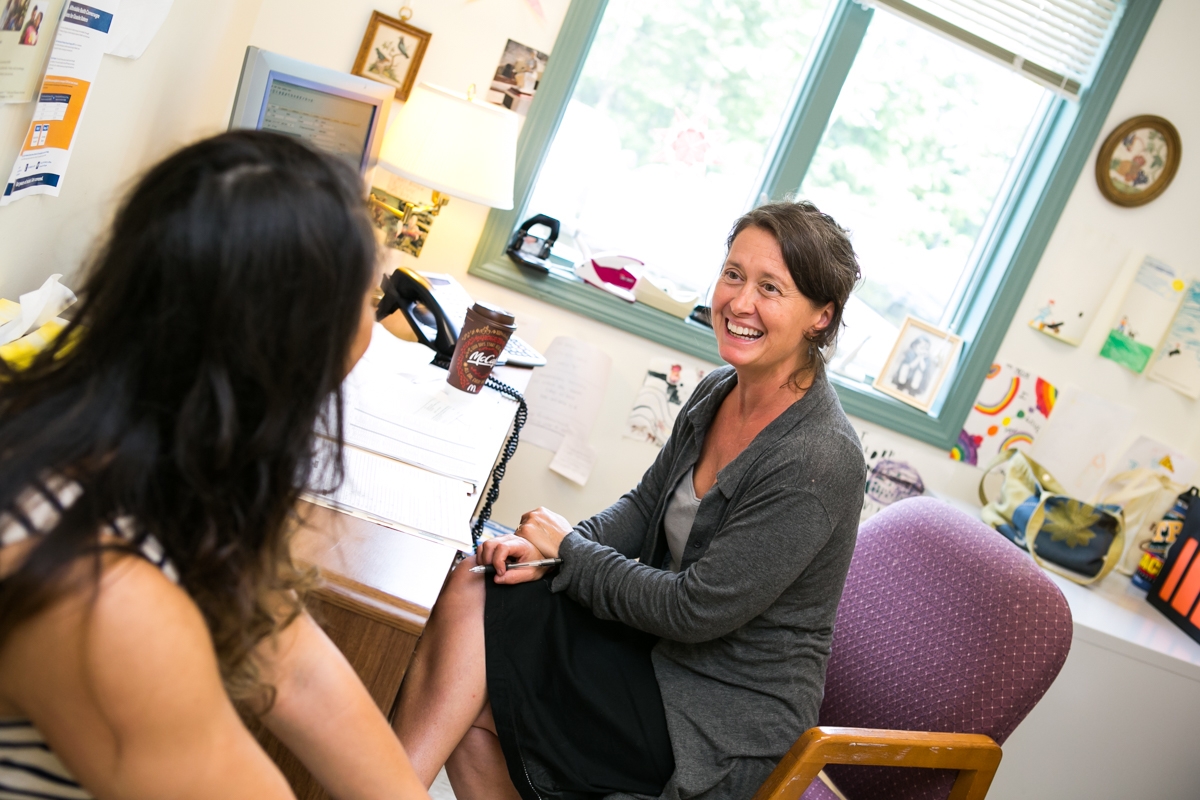 SUBSTANCE USE DISORDER TREATMENT
We offer comprehensive substance use disorder treatment for opioids, stimulants and alcohol use in a welcoming, non-judgmental environment. Our multi-disciplinary team addresses the social, psychological, and medical causes and effects of addiction. They will work with you to create a recovery path individualized for your needs.

We know the courage it takes to come in and start the process, especially if you've tried before. We'll be here with you every step of the way.
Call us to get started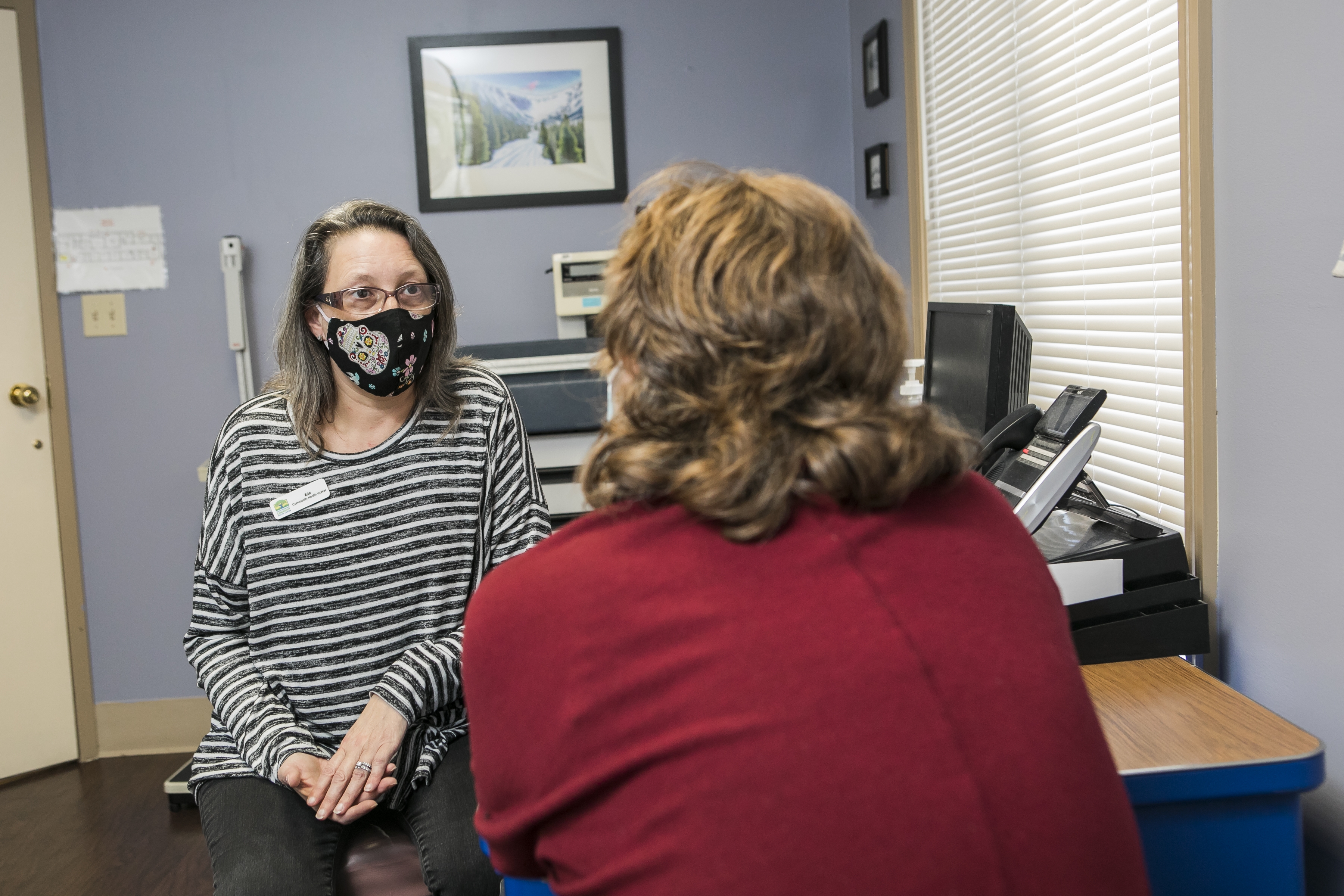 Recovery treatment usually includes...
Medication-assisted treatment and other medical care from a nurse practitioner

Regular visits with a mental health counselor, either our in-house provider or an outside provider of your choice

A recovery coach, either in-house or at another local organization

Case management from a dedicated social worker and medical assistant

Support and resource connection from our care coordination team to help you rebuild your life. Substance use treatment starts with an introductory visit to meet with our medical assistant. You can call for an appointment, or just walk in.
She'll help you fill out the intake packet and talk with you about the program.
Once we have your completed intake packet, we'll get you in as quickly as possible to start the process, usually within a week.
You'll meet with our social worker and a nurse practitioner who will learn about your situation and work with you to figure out what treatment plan will work best for you.
We answer phones 8:30 a.m. – 4 p.m., Monday–Friday. If you call after hours, leave a message with a number we can reach you at during business hours.

Call to schedule your first visit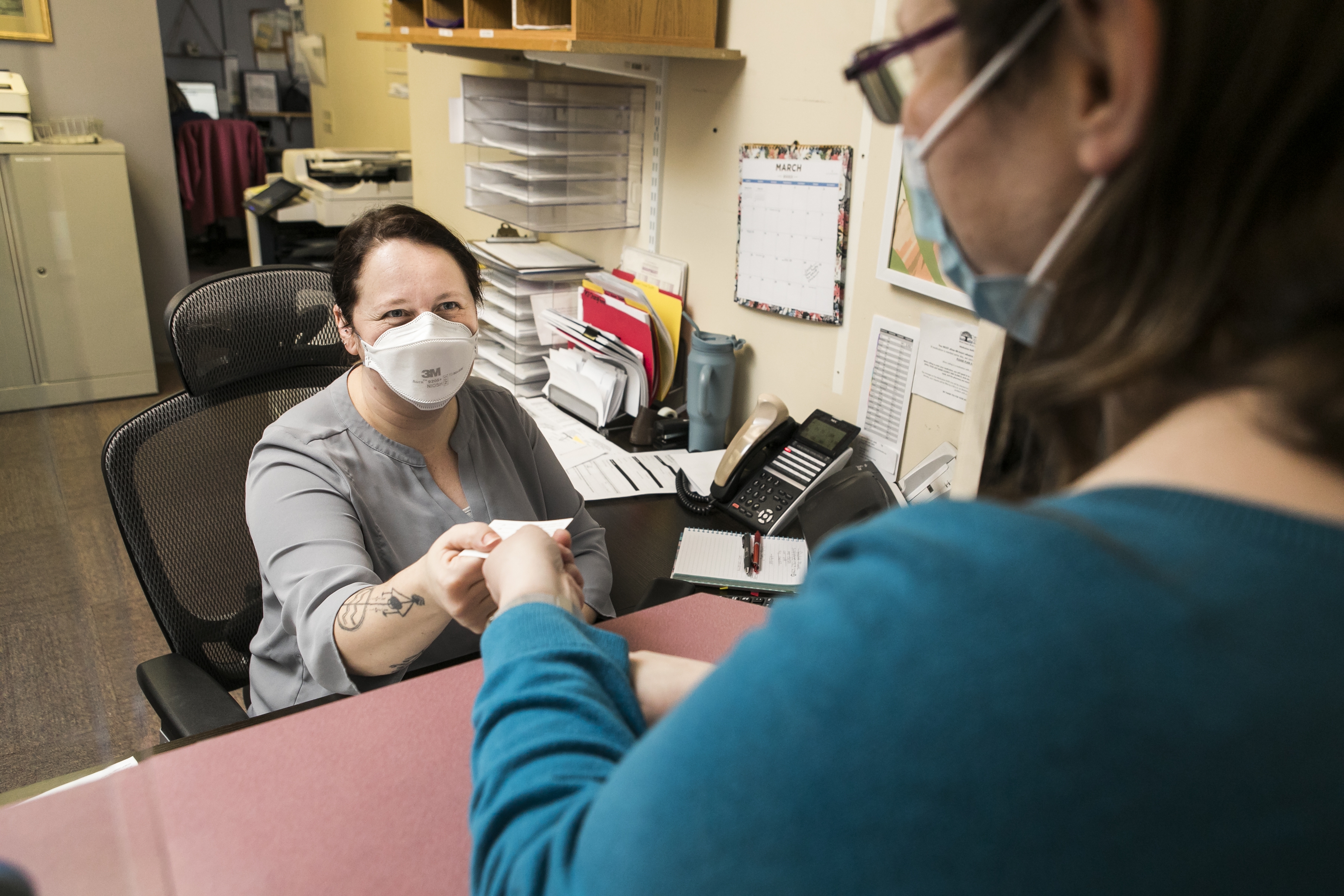 Accessing substance use disorder treatment
We work to make sure all our patients can access the care they need. Same-day appointments for established patients are often available and telehealth appointments are available by video or phone.
Substance use disorder treatment is almost always covered by insurance, including Medicaid. If you are uninsured or have a deductible, you can use our sliding fee scale for visits.

Affording Care
Our Care Coordination team helps patients navigate access to the care they need. They are available to help patients understand the cost of services, and help enroll them in Medicaid or Medicare, prescription assistance, and other programs to help pay for healthcare.

Learn more