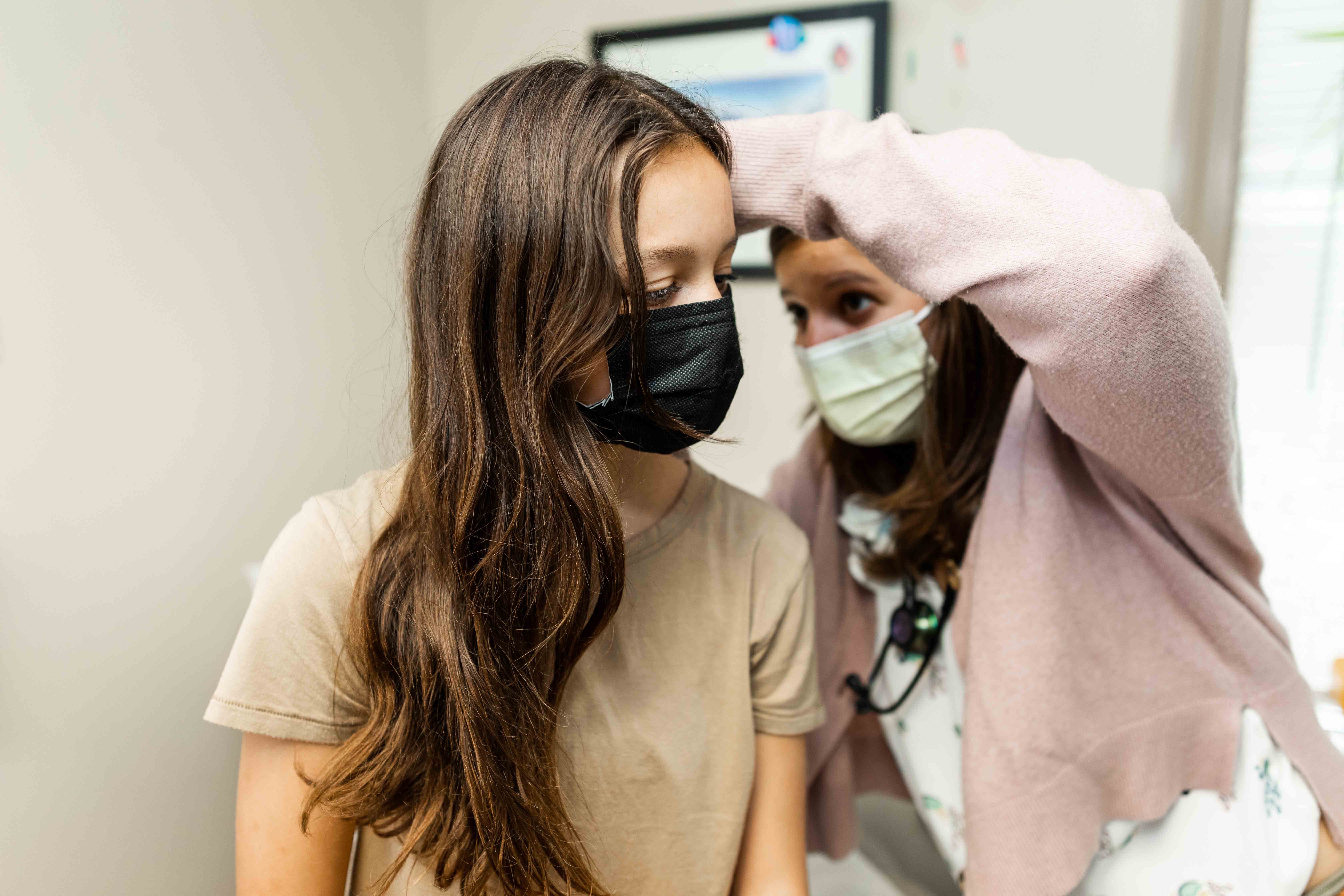 USING OUR SERVICES
When you're sick
If you have a medical emergency, please call 911 or go to the nearest emergency room. This guide can help you figure out whether you should get emergency care.
If you are experiencing a mental health emergency, call 988. Or to be connected directly to NH mental health crisis services, dial (833) 710-6477.
During business hours (Mon-Fri, 8:30 am - 4 pm):
If your health concern is NOT an emergency, call us at (603) 447-8900.
Our nurse will call you back within an hour to discuss your concern. They will work with you to figure out how urgent it is and how best to proceed.
After hours and on weekends:
Call our main number at (603) 447-8900 and you will be directed to our on-call nursing service. They will give you instructions about what to do, and will notify us so that we can follow up with you when we open.
Our nurse will call you the next business day and will arrange for a follow-up appointment if you need one.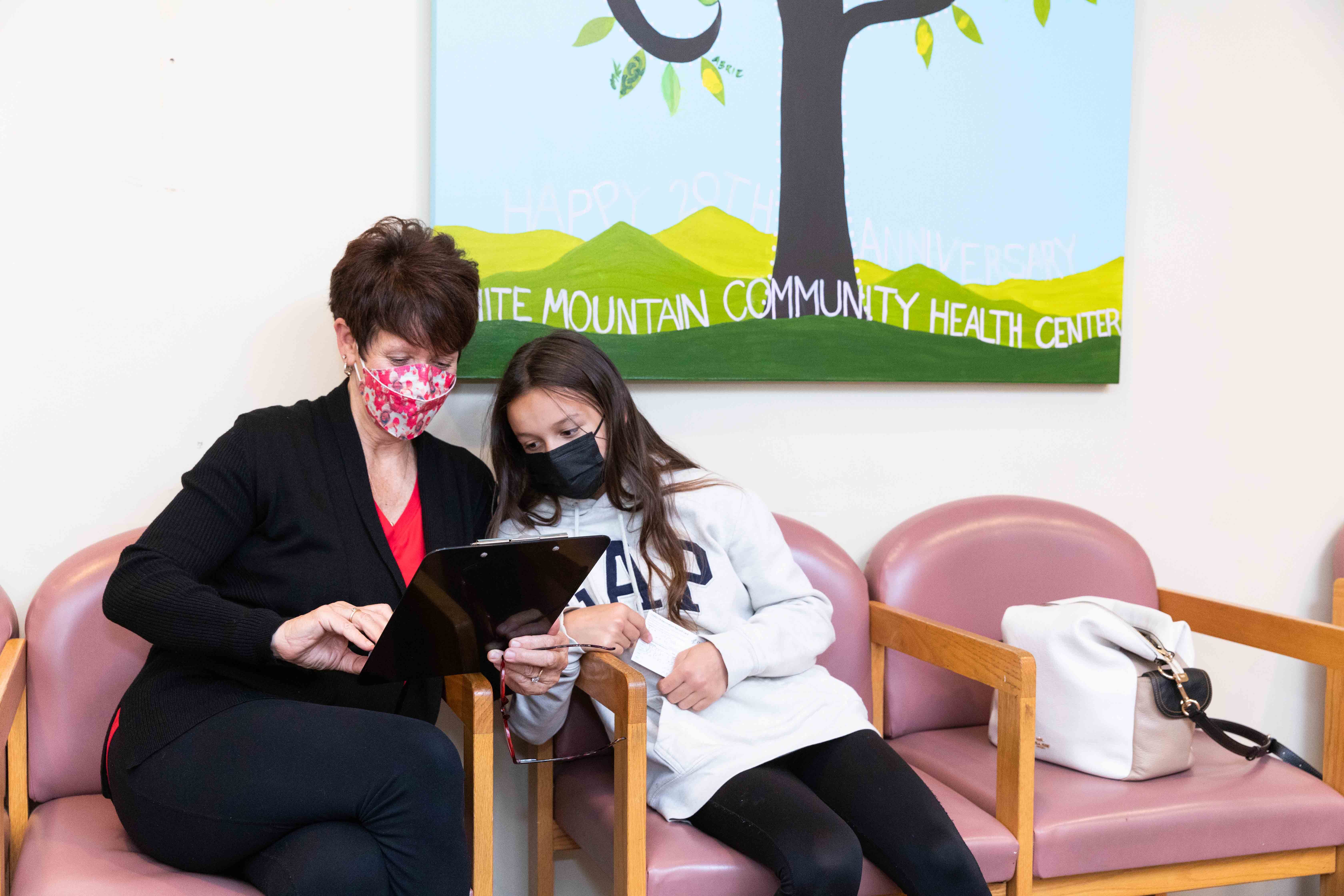 Preparing for your visit
Expect a text with a demographics update form to fill out, if it's the first time you've been in this year.
Call us at least 24 hours in advance if you need to cancel or reschedule, if possible.
If you have been experiencing ANY of these symptoms, please call us before coming in so a member of our medical team can advise on how to proceed.
We aren't currently requiring masks at our facility, but you are welcome to wear one. We may require masks if the hospital admission level in Carroll County rises. Staff are happy to wear masks by request, please don't hesitate to ask. If you have any respiratory symptoms, you must wear a mask.
Make sure you bring your insurance card, medications, and a list of health concerns you'd like to discuss.
Come 15 minutes early to fill out forms before your appointment.
Read our before your visit page to learn more about what to expect from a visit.
Using the portal
We encourage patients to sign up for the portal to make it easier for you to access information and communicate with us.
Here's how:
Here are some things you can use the portal for:
Send a message to your provider. Click on "Messages" and "+ SEND MSG" to open a new note. Select your provider and type up your update or question. Someone on their team will get back to you within 48 business hours.
See your health information. Click on "Health," "My Records," and "Request Health Record." After a few seconds, a health record with the current date and time will show up. Click "view information" to see your whole record.
Send your health record. Do the above, but instead of clicking "view information" click "send information." Enter the email address of the person or practice you're sending your record to. The information will be sent as an attached html document that can be viewed in an internet browser.
View medications you've been prescribed. Click on "Health" and "My Medications." You'll see a list of all the medications you've ever been prescribed through us, with the prescriber, dates, and directions.
Request prescription refills. Click on "Health" and "My Medications." Check the box next to any prescriptions you need refilled, then click "Request Refills." You'll either hear from us or the prescription will be at the pharmacy waiting for pickup within 3 business days. Refill requests that need provider approval may take up to 5 business days.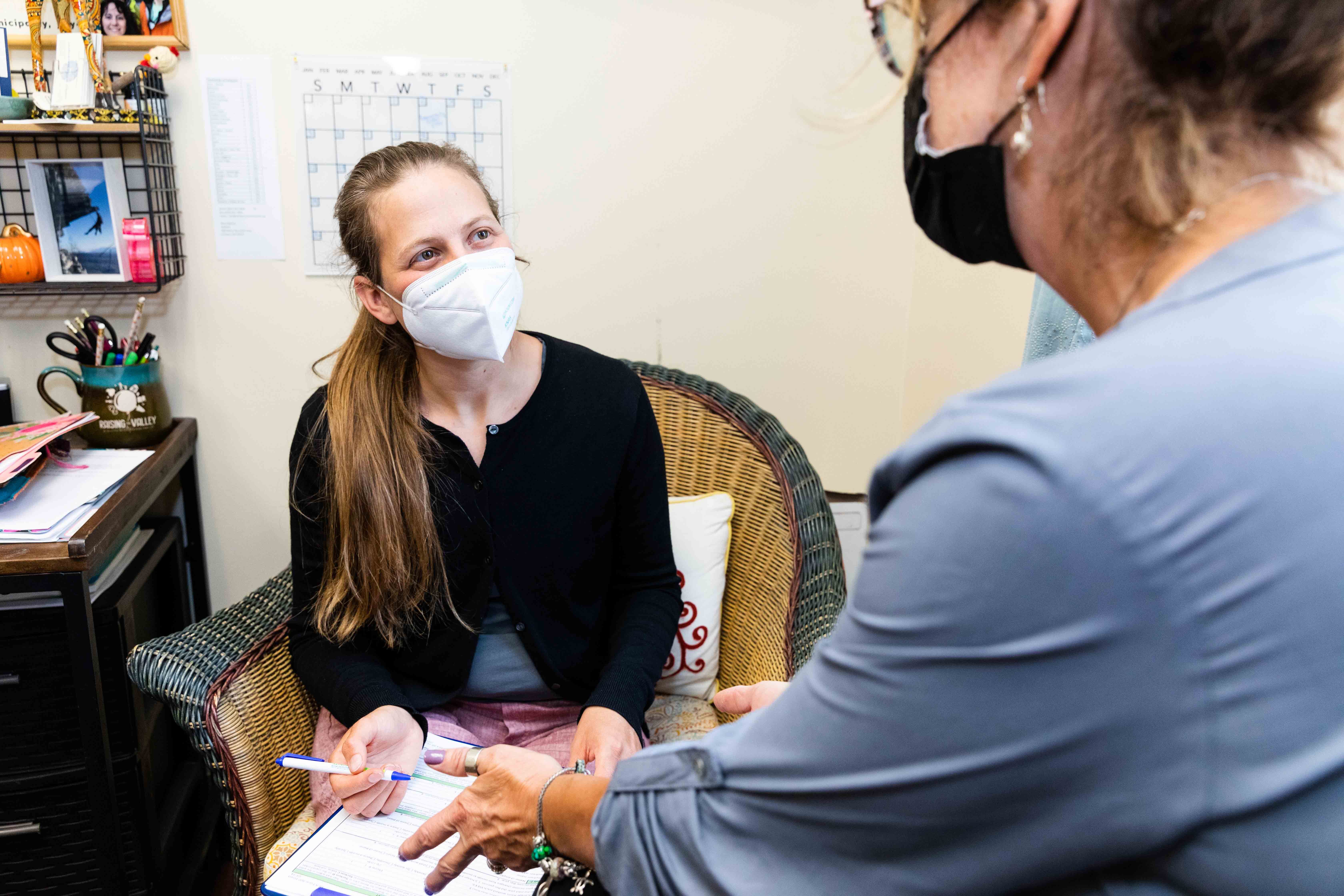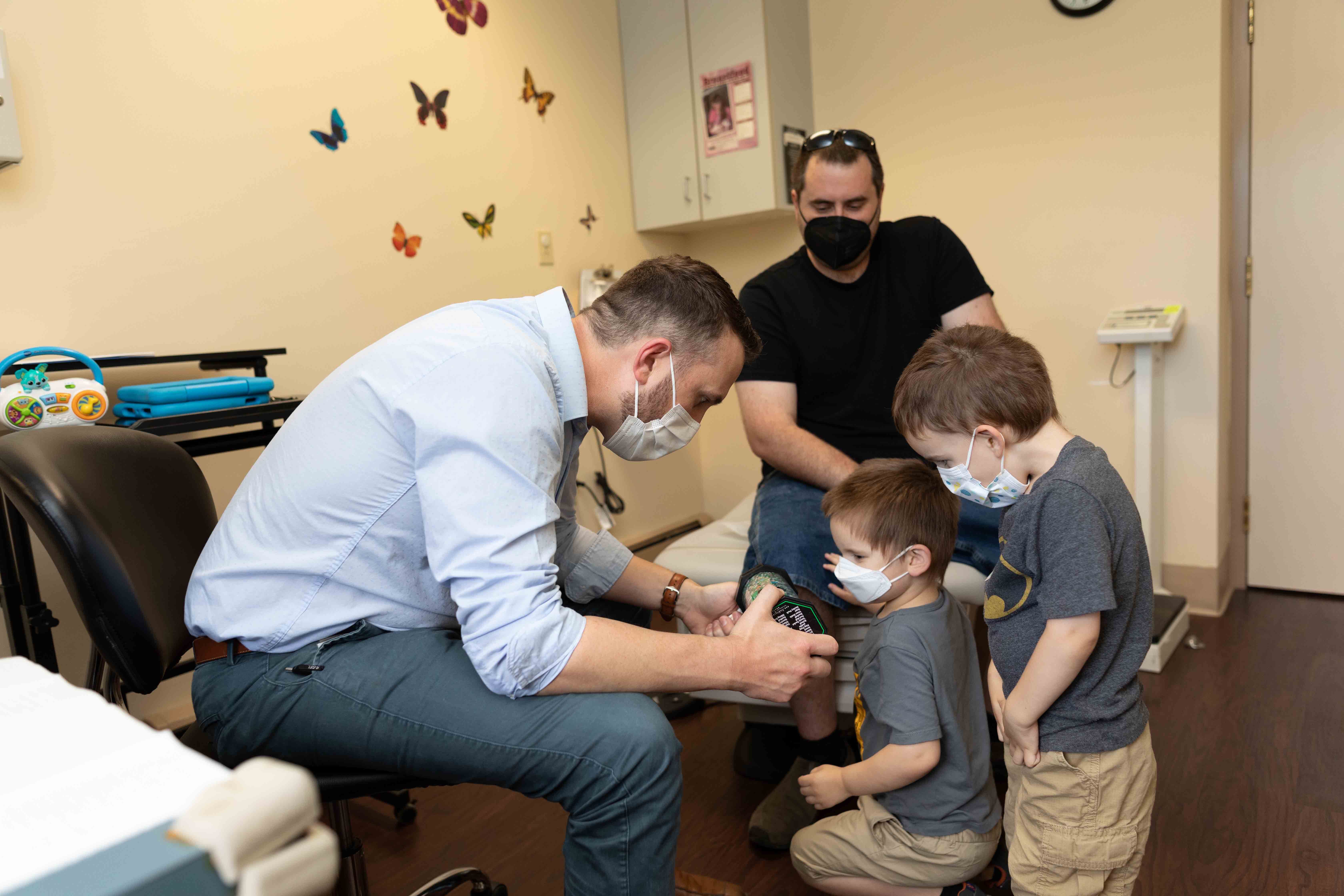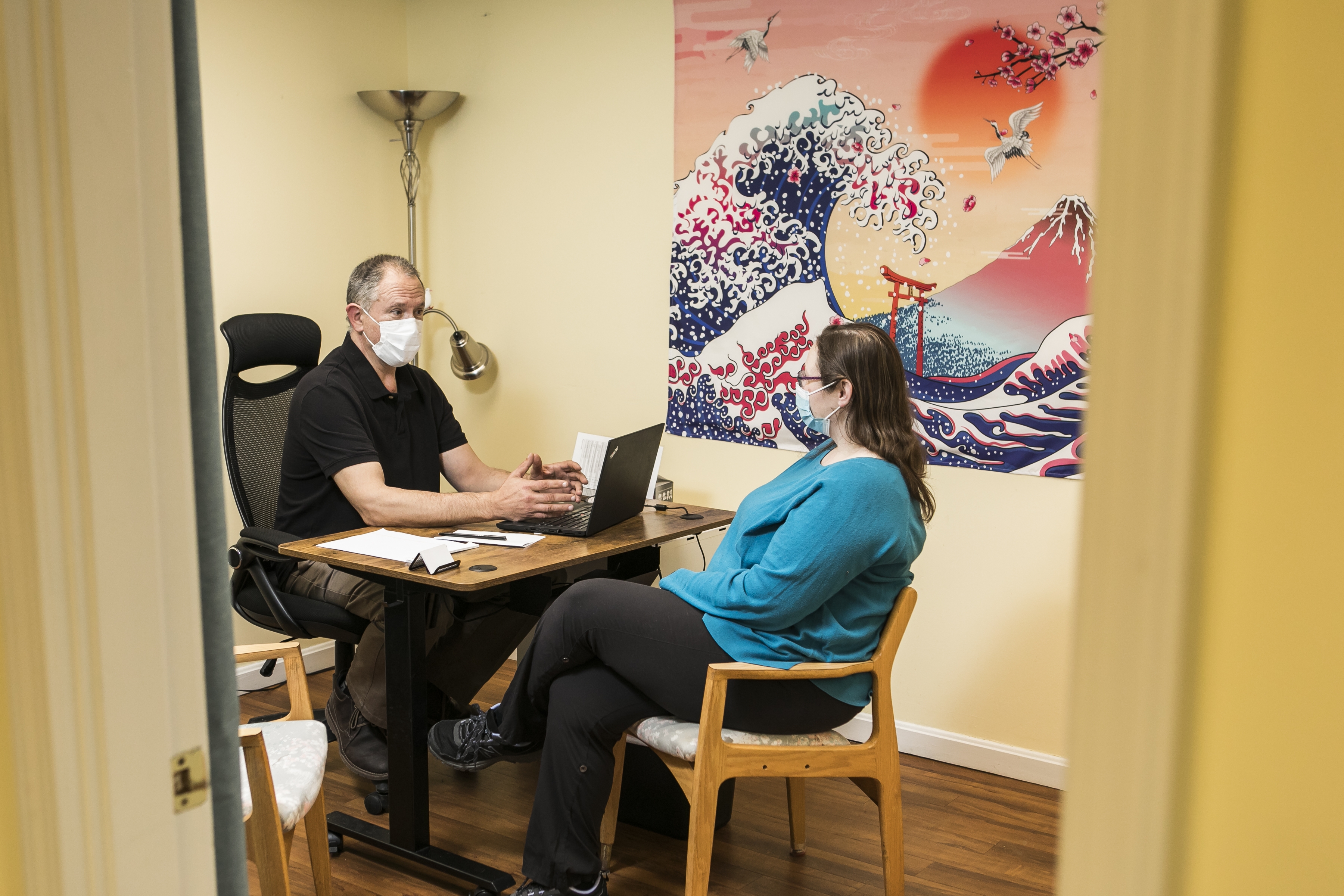 Cost of services
Estimating medical costs can be hard because there are so many variables. When you go into your appointment with a health problem, the amount you're billed for that visit will depend on the decisions you and your provider agree upon for your care. Your out-of-pocket cost can vary widely depending on your health coverage type and plan.
That said, cost transparency is very important to us as an organization. It gives patients the ability to plan for upcoming medical costs, and it improves the health system overall if every organization can be clear about what they charge.
We don't want the listed prices to make anyone hesitant to seek care. Few patients pay all or even most of this cost. Your cost will depend on your health insurance and/or Sliding Fee Discount Schedule level:
Patients with Medicaid don't pay anything for covered services.
If you have private insurance, your cost will depend on your coverage and the rate your insurance company agrees to pay for different services. Our care coordinators can help if you're insured but don't know how to predict what you'll pay, or if you can't afford care even with insurance.
Patients using our Sliding Fee Discount Program will pay much less than the listed price.
Patients without health insurance will be sent a Good Faith Estimate of the cost of their visit before any scheduled appointments. If you have health insurance and want an estimate for an upcoming visit, please call our billing office.
| | |
| --- | --- |
| SERVICE | FULL PRICE |
| Primary care, new patients | |
| Physical (price depends on age) | $212-$291 |
| Sick visit (price depends on length and complexity of visit) | $131-$343 |
| Primary care, existing patient | |
| Physical (price depends on age) | $175-$247 |
| Sick visit (price depends on length and complexity of visit) | $44-$242 |
| Lab tests (in-house) | |
| A1C | $40 |
| Blood draw | $15 |
| COVID-19 PCR | $150 |
| COVID-19/Influenza PCR | $175 |
| Finger/ear/heel stick | $11 |
| Glucose | $27 |
| Hemoccult, per test | $10 |
| Hemoglobin | $12 |
| HIV rapid test | $72 |
| Pregnancy test, urine | $40 |
| Rapid strep | $27 |
| TB test/Mantoux | $31 |
| Urine drip/urinalysis | $15 |
| Dental services | |
| Cleaning, child | $45 |
| Cleaning, adult | $98 |
| Exam (price depends complexity) | $35-$65 |
| Bitewings x-ray (price depends on number of films) | $24-$45 |
| Panoramic x-ray | $100 |
| Filling (price depends on type and quantity) | $154 - $373 |
| Fluoride treatment | $25 |
| Other services | |
| Behavioral health initial evaluation | $175 |
| Psychotherapy visit | $65-200 |
| Nutrition, initial evaluation (per 15 minutes) | $59 |
| Nutrition visit (per 15 minutes) | $44 |
| Psychiatric visit | $67-175 |
| Substance use disorder treatment visit | $96-343 |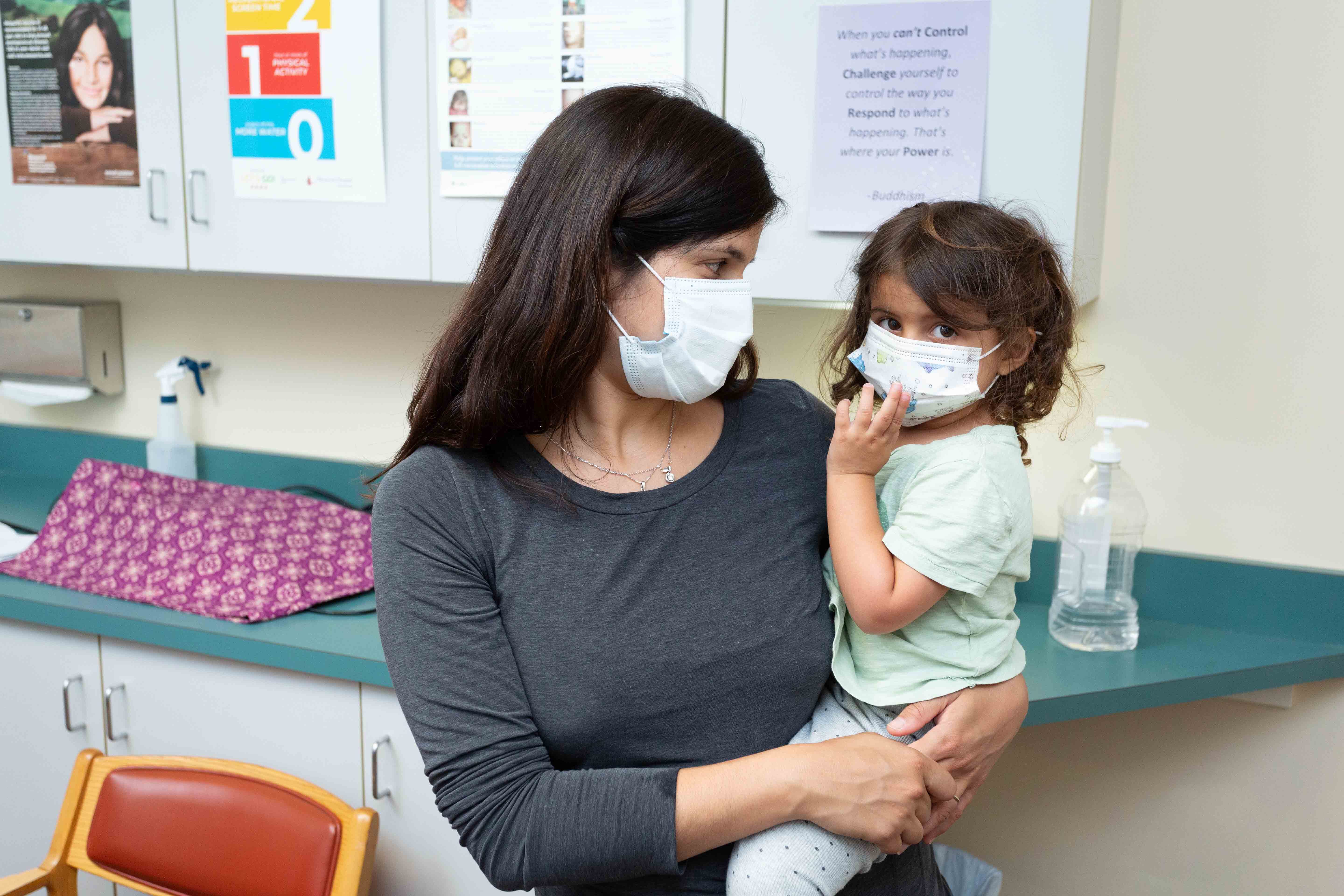 Policies and forms
Below are links to a number of our policies and forms. If you need more information and you can't find it here, please give us a call at (603) 447-8900 or email info@whitemountainhealth.org.
Applications and forms:
Formulario de registro del paciente (Español)
Policies: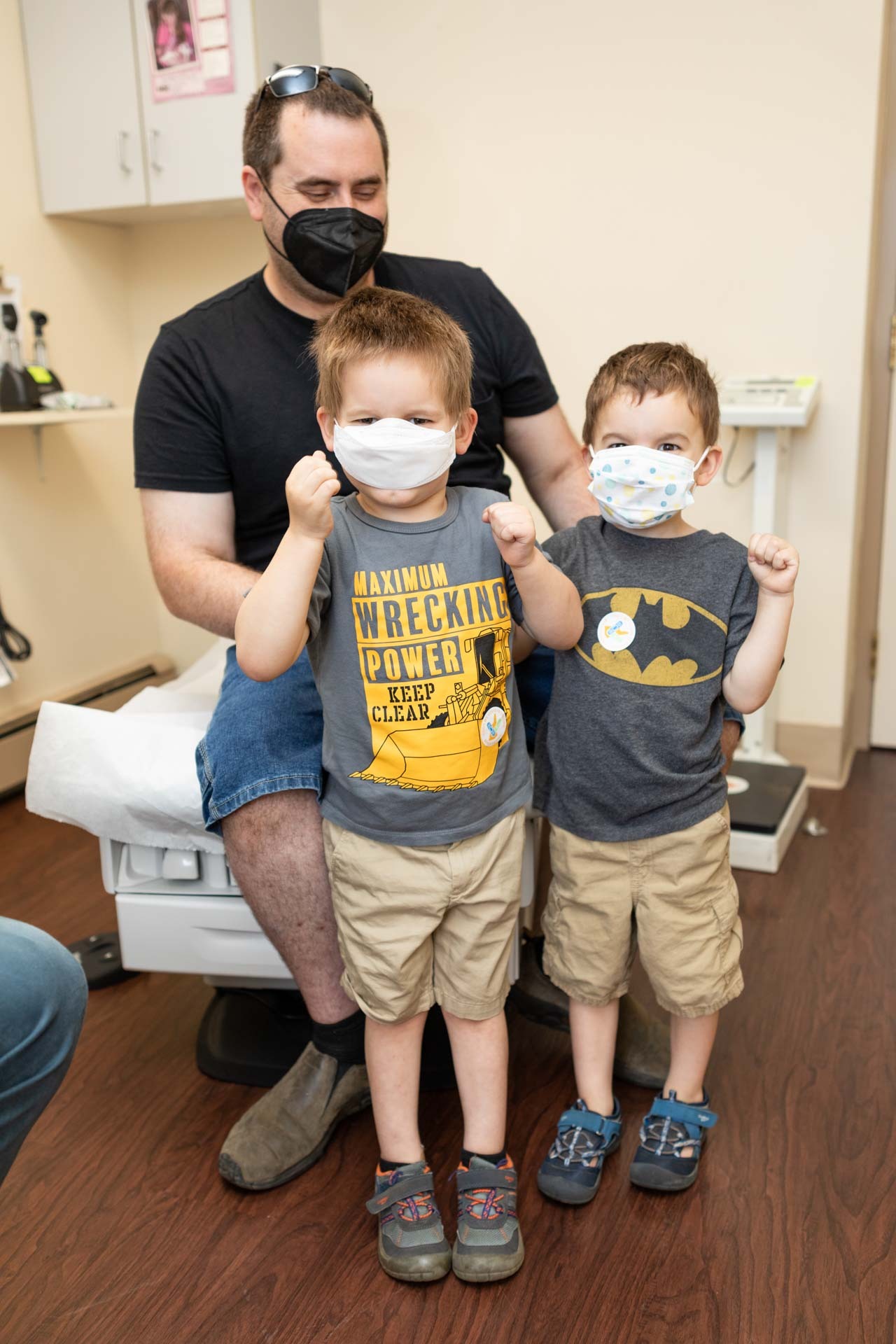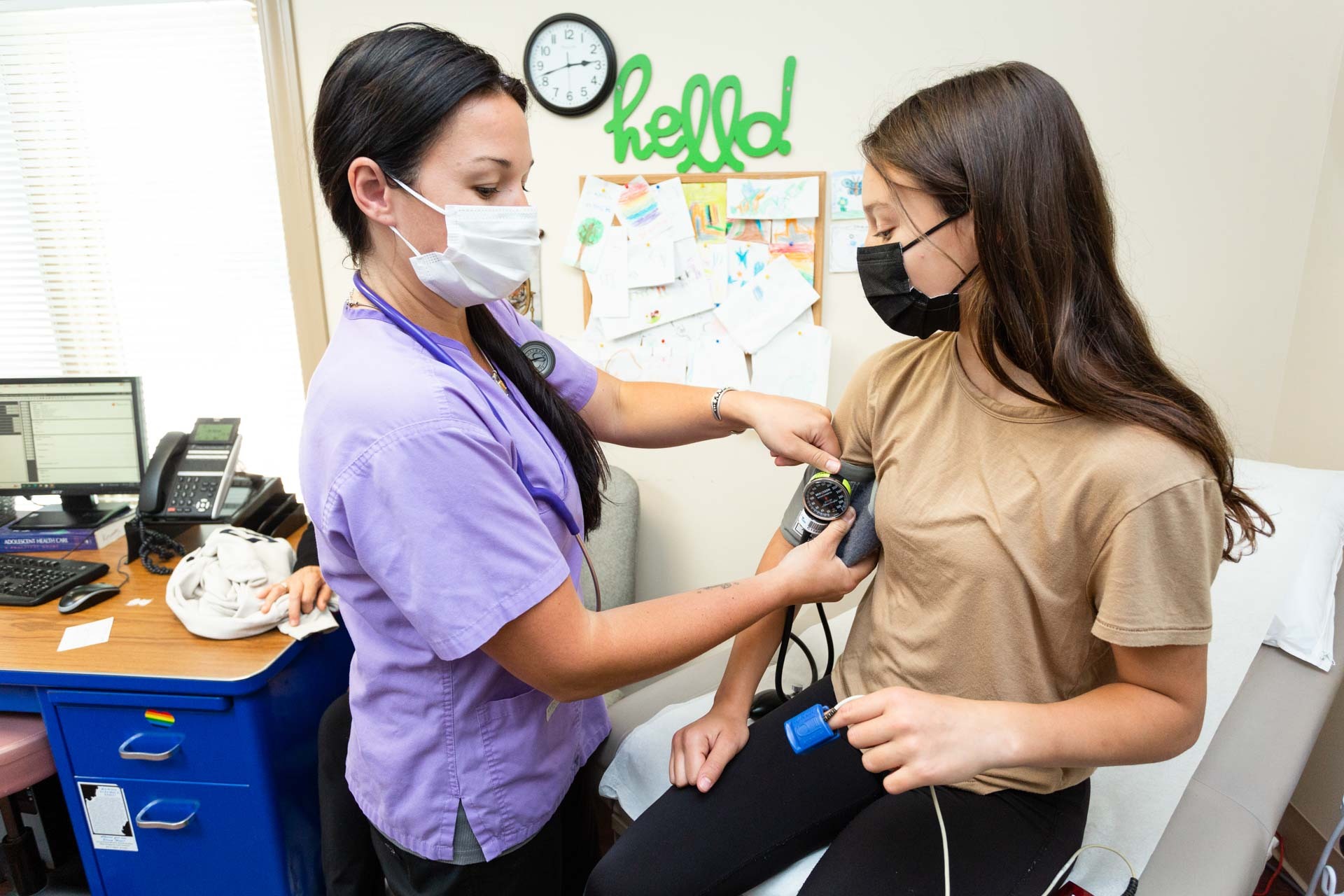 Insurance we take
We take any health insurance that will have us in their network. For dental, behavioral health, nutrition, and other services not traditionally included in primary care, it's always good to call your insurance company or our billing department ahead of time to find out if the service you're hoping to get will be covered. Our billing staff can help you with this if needed.
Here's the current list of health insurance companies that offer plans with us in network. Please check with your insurance company to be sure that your specific plan includes us:
Medical
AARP Medicare Complete
Aetna - commercial and medicare advantage plan
Ambetter
Amerihealth Cartias
Anthem - BCBS
Champ VA
Cigna
Community Health Options
Generations Advantage Plan
Great West (Cigna)
Harvard Pilgrim
Health Plans Inc
Humana
Maine Care
Medicare
Multi Plan
New Hampshire Healthy Families
New Hampshire Medicaid
PHCS
TriCare
Tufts
UMR
United Health Care
US Family Health Care @ Martin's Point
VACCN Optum
Value Point
Well Sense
Wellcare Advantage Plan
Dental
Anthem Dental
Delta Dental/Northeast Delta Dental
Dental Quest
Envolve Dental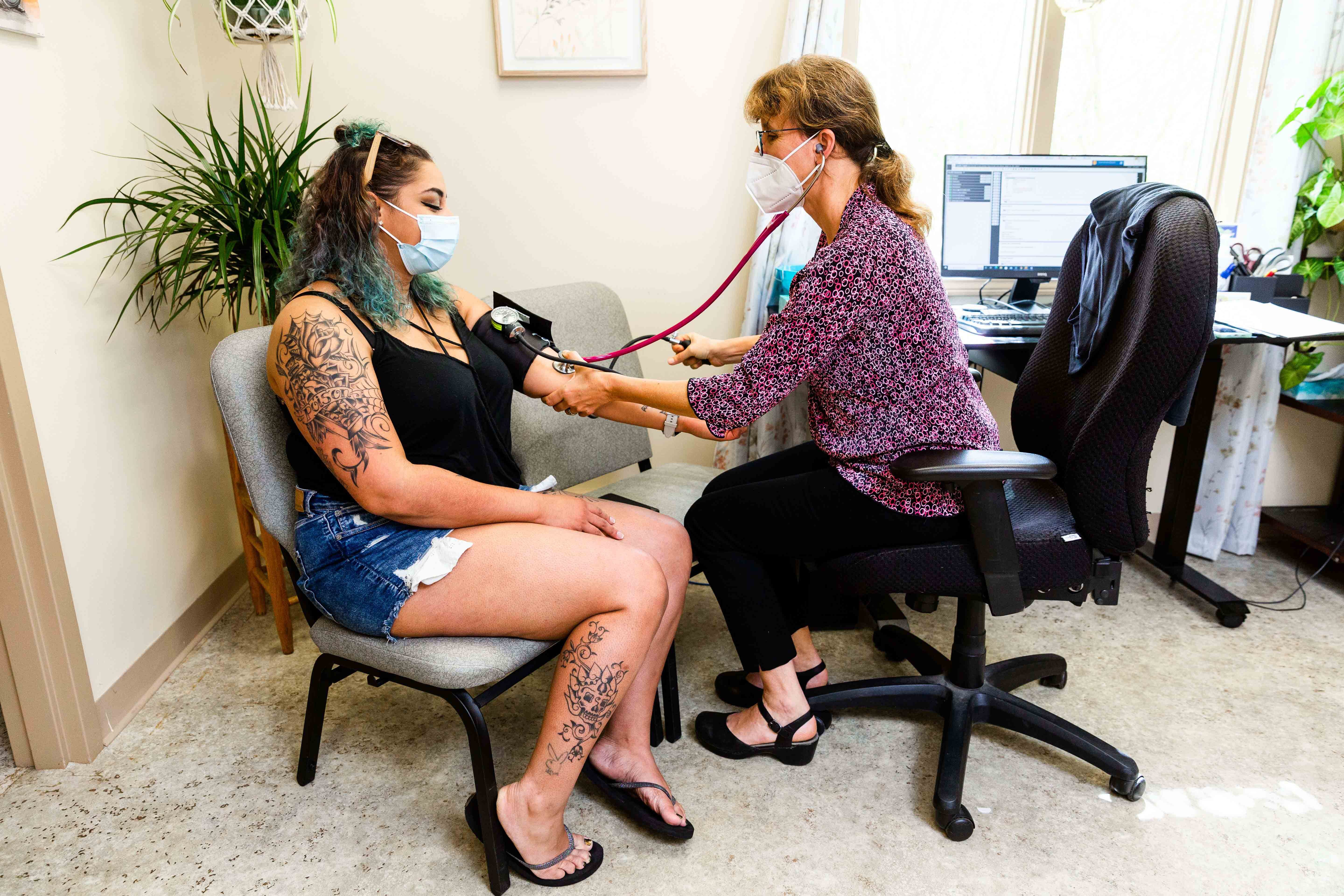 How to pay your bill
How to pay your bill
In person – pay when you check in, or stop by later to pay.
Online – you'll get a text after your visit with a link to pay. If you lose this text, call us and we can resend it.
Mail us your payment – you'll get a bill in the mail after your visit if you haven't already paid. You can mail a check or credit card payment to us at 298 White Mountain Highway, Conway, NH 03818.
Over the phone – call us and we can take a payment over the phone
What if you can't pay your bill?

We exist to make sure that everyone can access healthcare regardless of their ability to pay. Here are some options if you get a bill from us that you can't afford to pay:
Apply for our Sliding Fee Discount Program. We can apply your sliding fee scale level to an existing balance retroactively for up to four months. You can also use the SFDP in combination with health insurance to reduce the cost of your copay and other out-of-pocket costs.
Call us and/or your insurance company if you get a bill for a service you thought would be covered. Mistakes happen, and it's worth looking into. We can help make sure you're being charged correctly.
Meet with a care coordinator to talk about an individual situation. They can connect you with other programs and funds that might be able to help, or in some cases can waive fees.
Set up a payment plan. Talk to our billing staff to set this up.
Please be in touch if you need extra assistance and explain your situation. We will do all we can to help as long as you stay in contact with us and stay current with the payment plan you've set up.
If you don't make any payments for more than 120 days and you haven't been in contact with us about it, we may choose to place your account with a collections agent. Please call our billing department if this happens to you. We can help you get back on track.
Medical records
If you need your medical record sent somewhere, you can do this most easily on the portal:
Sign in, click on "Health," "My Records," and "Request Health Record."
After a few seconds, a health record with the current date and time will show up.
Click "Send Information."
Write the email address of the person or practice you're sending your record to.
The information will be sent as an attached html document that can be viewed in an internet browser.
This will only include the record of medical care you've received here. It won't include records from other places you've gotten care, even if those records have been sent to us.
If you need your complete record, or don't use the portal, please contact Community Health Worker Erin White at ewhite@whitemountainhealth.org or (603) 558-0475 to request your full record.

Sports physicals
If your child has not been seen for a physical within 12 months, call to schedule an appointment and bring the form with you.
If your child is up to date on their well child visits, and has not had any changes to their health, drop off or email the form to us. Be sure to include your child's name and date of birth on the form, as well as the date the form is needed and where it needs to be sent if you will not be picking it up. Please allow a week for us to honor this request.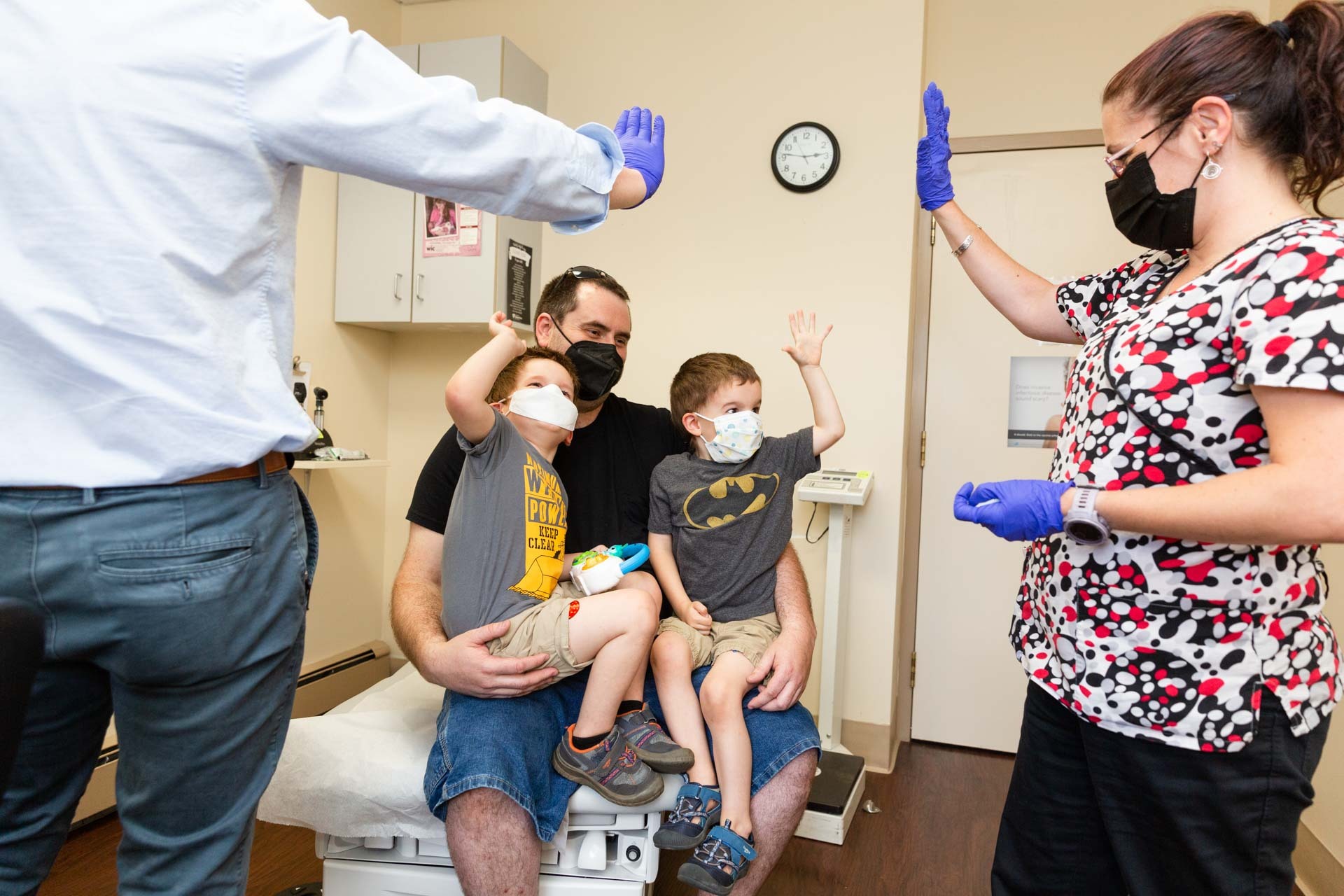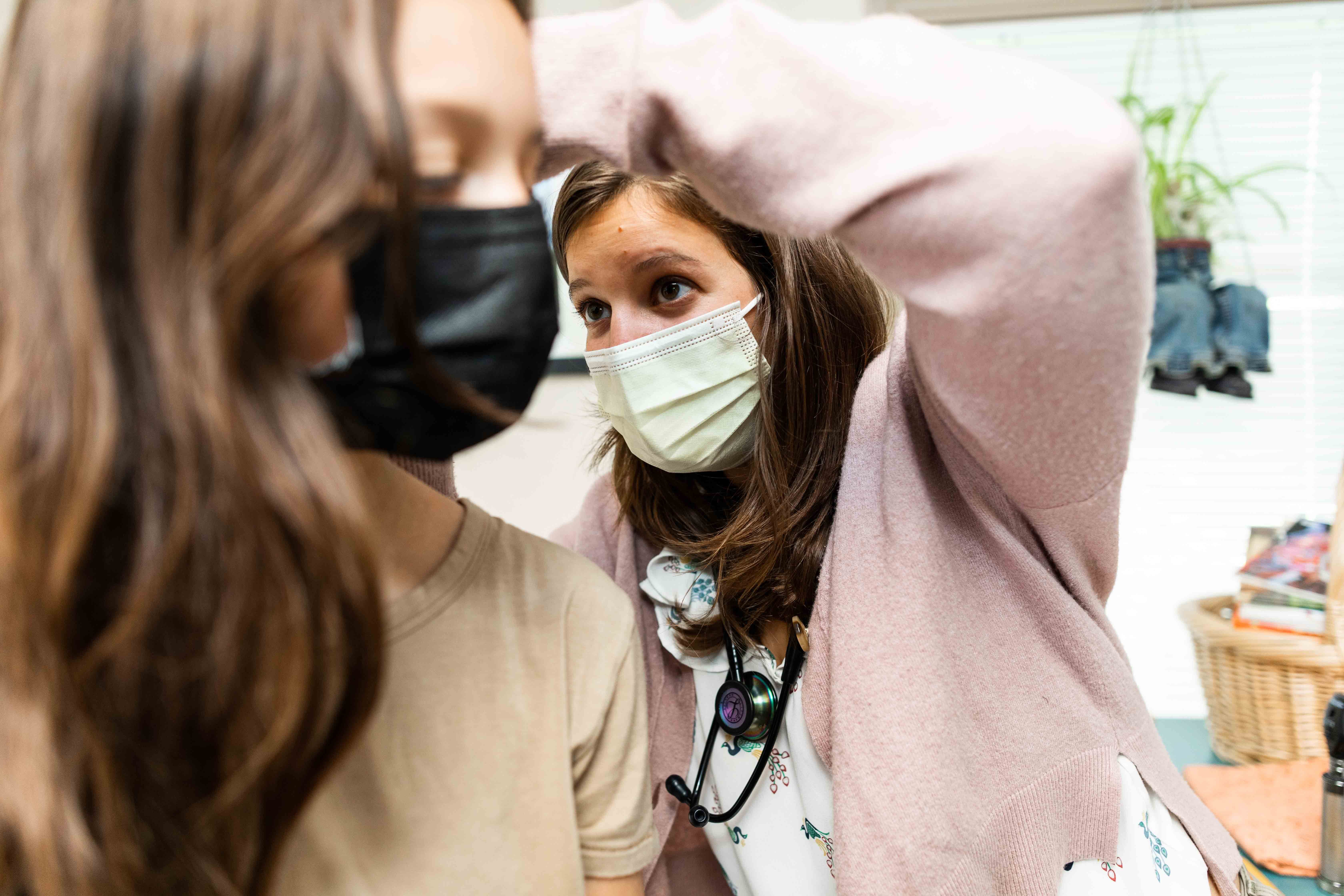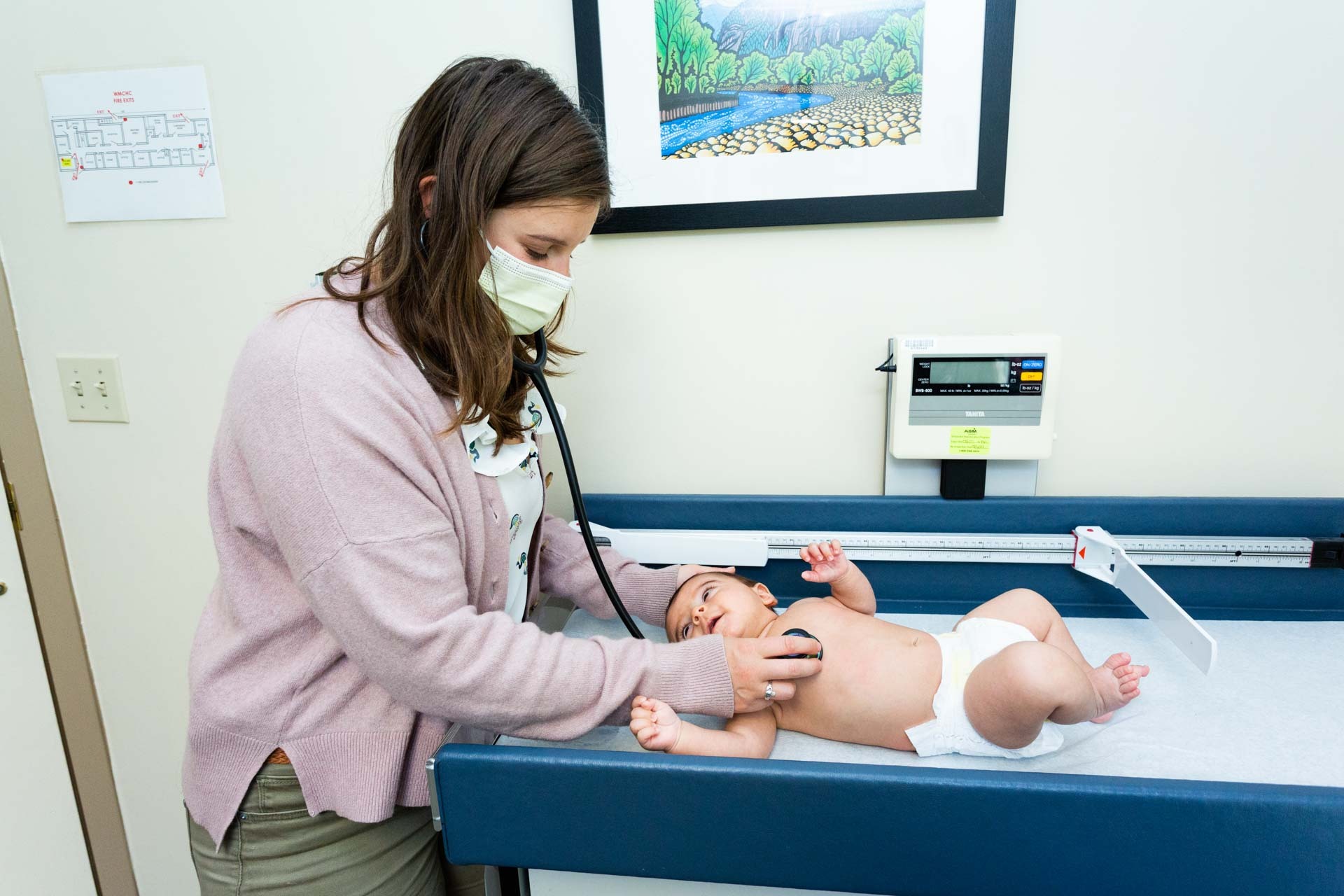 Send feedback
We welcome feedback on our services. You can share your feedback in a number of ways:
By survey – After your visit, if we have your cell phone number, we'll text you an anonymous survey. Feel free to call to ask for a link or a paper copy if you don't get the text.
Call us or email – We'll connect you with the right person, depending on what you want to discuss. If you choose to contact us through email, please note email is not a secure form of communication for HIPAA purposes.
Use our patient grievance process – Find it here
Use our non-discrimination grievance process – Find it here